Land extent :

30 acres

Size of plots :

3 - 6 cents

No. of plots :

469
KEY REASONS TO BUY
Perfectly located adjacent to the 4-way road (Coimbatore/Pollachi-Udumalaipet-Palani-Dindugal & Kodaikanal Road)
40 + amenities
The only 30 acres fully developed plotted community in Udumalpet
PROJECT OVERVIEW
Right in the pristine setting of the Western Ghats lies Udumalpet, surrounded by plenty of windmills, that boost the local economy. Investing in a plot in this location is perfect for those who seek greater returns and appreciation. Say hello to RK Reliable Fortune, a collection of plots in Udumalpet spread across 30 acres. The plots are complete with superior quality specifications, utility provision and abundant landscape. Invest today for immense returns tomorrow! .
FEATURES
Superior quality roads
Abundant street lights
Storm water drains at every junction.
Abundant landscape across the community; more than 100 trees planted, mango / other native trees with every plot
Children's play area.
Free maintenance for 2 years
Internal roads of 30 ft.
Scientifically designed Vaastu compliant square plots
Potable groundwater
Soil condition most optimum for villa construction
AMENITIES
PARK 1

RECREATION PARK

1. Meandering walkway
2. Group light seating
3. Themed sculpture
4. Tree court and plaza
5. Event lawn
6. Swing benches
7. Alfresco
8. Grilling area
9. Hammocks
10. Shade canopies
11. Lounge seating



PLAY PARK

12. Multipurpose court (badminton, volleyball)
13. Basketball post
14.Table tennis (outdoor)
15. Adult swing
16. Joggers track
17. Outdoor chess
18. Concession kiosk
19. Beach volleyball (sandpit)
20. Solar cycling
21. Pets play zone



PARK 2

HEALTH PARK

22. Zen garden - meditation zone
23. Reflexology walk
24. Aerobic lawn
25. Outdoor fitness - gym



FUN-TOTS PARK

26. Toddlers play zone
27. Sand play
28. Labyrinth
29. Kids rock climber
30. Kids doodle corner
31. Kids balancing bridge
32. Kids stepping pods
33. Kids monkey bars
34. Kids see-saw
35. Kids hopscotch
36. Kids merry go
37. Kids circular swing
38. Kids multi-play station
39. Kids trampoline
40. Kids cycle parking



AQUA PLAY ZONE

41. Splash pad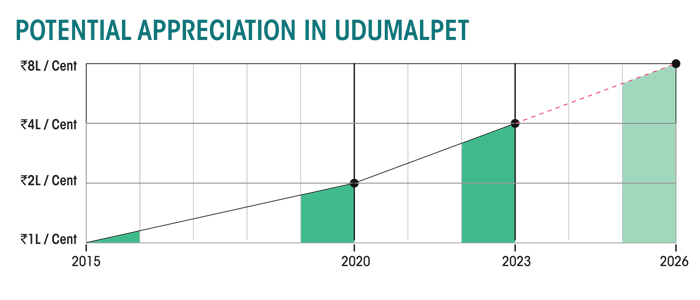 SITE LAYOUT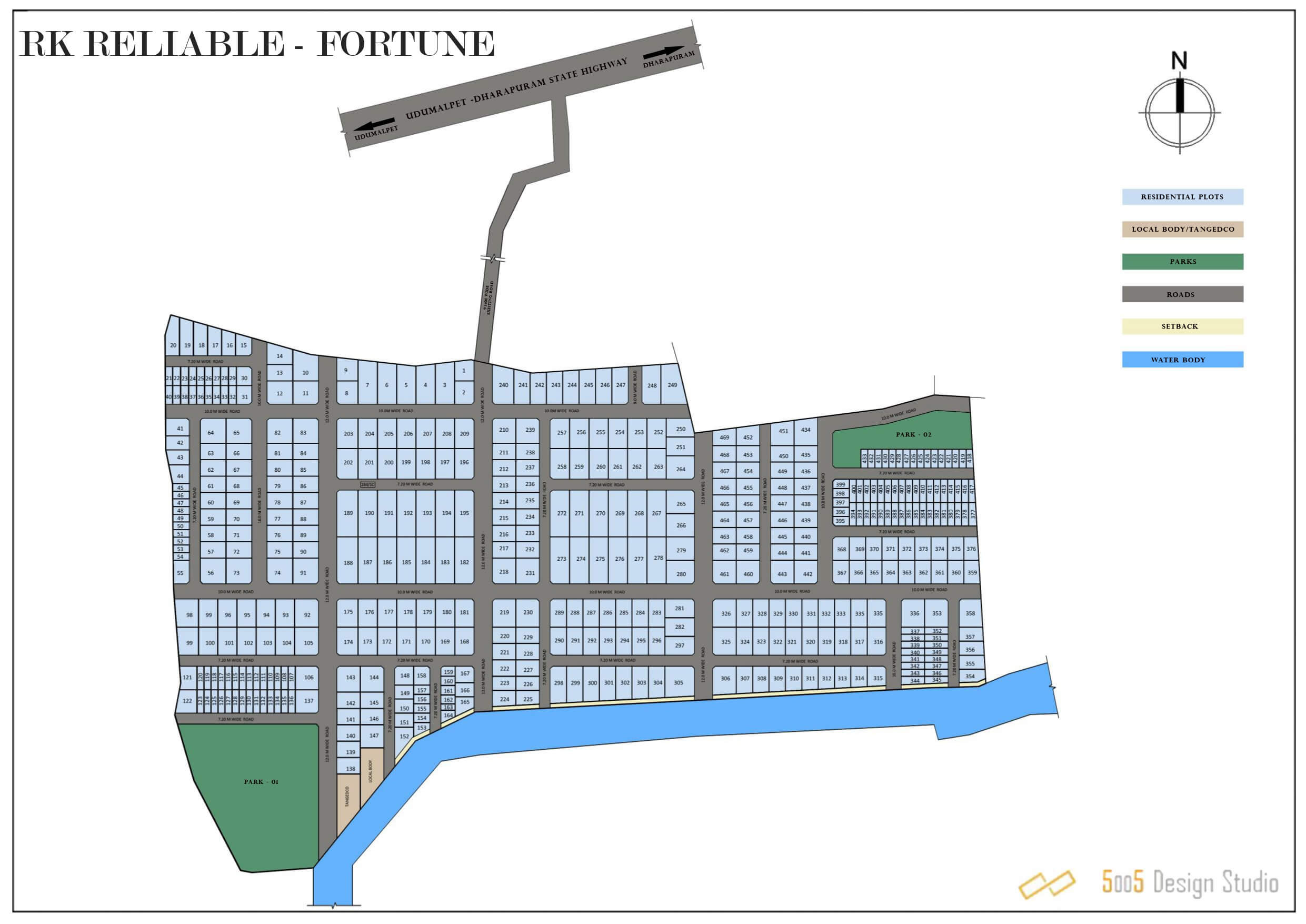 ×
OSR 1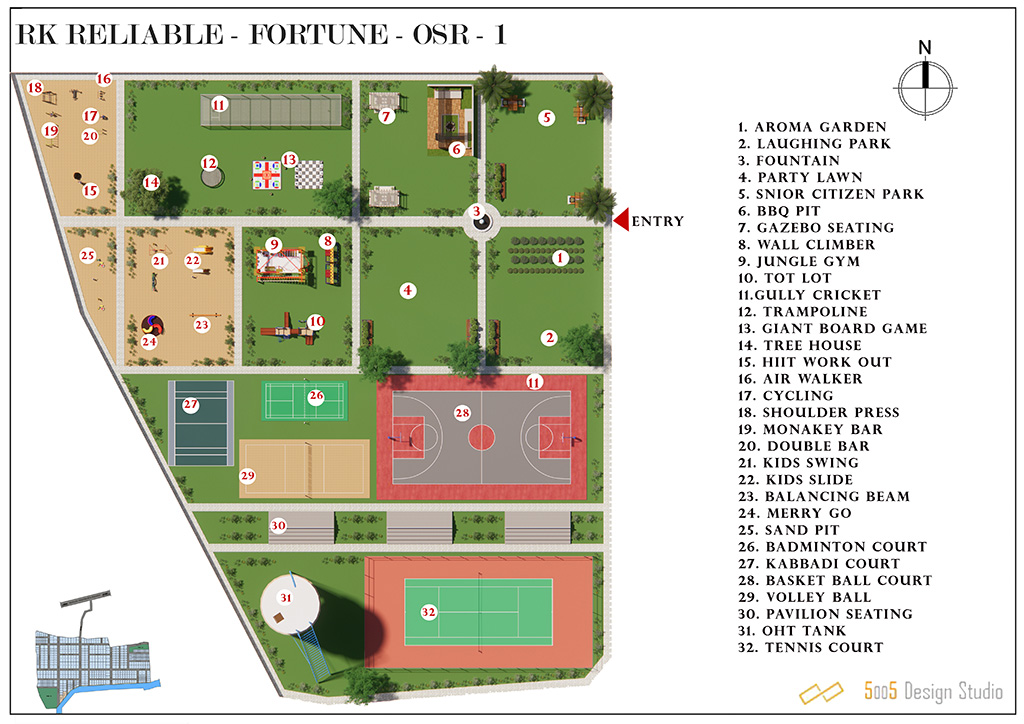 ×
OSR2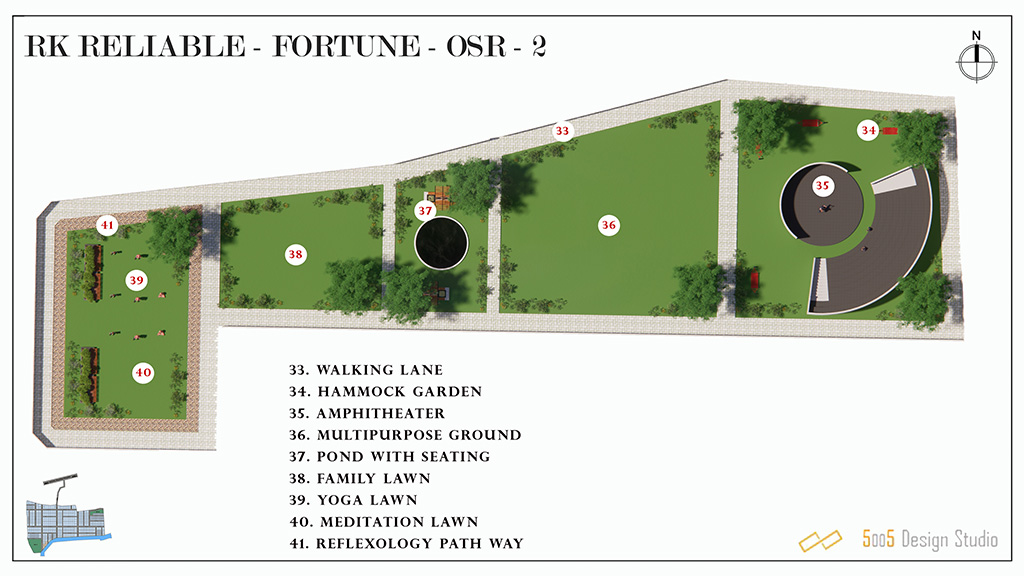 ×
LOCATION ADVANTAGES
RK Reliable Fortune is strategically located in Udumalpet and is positioned adjacent to the 4-way CBE/Pollachi-Udumalpet-Palani-Dindugal & Kodaikanal Road. The location enjoys rapid growth due the presence of wind farms that power small scale industries, agricultural fields, homes and businesses, which is a boon for their economy
Coimbatore - 1.3 hrs (75 kms)
Tiruppur - 1.1 hrs (65 kms)
Pollachi - 40 mins (29 kms)
Palani – 45 mins (36 kms)